Meetings Programme 2023-2024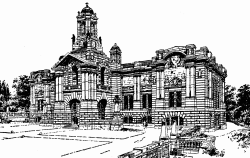 The meetings will be held at The Bradford Club, Piece Hall Yard, Bradford, BD1 1PJ  (tel 01274 727036) at 10.30am on the second Wednesday of the month.
In order to avoid a rise in the annual membership fees there will be an entry charge at each lecture of £2 for members and £5 for non-members.
September 13th 2023

Bradford's Warship, HMS Aurora

Phil Judkin - Visiting fellow at the University of Leeds

October 11th 2023     AGM

The Temperance Movement in Bradford

Corinne McDonald - Member of Halifax Antiquarian Society

November 8th 2023

The Use and Misuse of Factory Children

Chris Nickson - Historical crime writer

December 13th 2023

"Nowt but Puddin" - Prophet Wroe of Bowling

Dr Simon Ross Valentine - Freelance writer, lecturer, and journalist

2024
January 10th 2024
  

The History of Low Moor Motive Power Depot and its effect on the City of Bradford

Granville Dobson - Former locomotive fireman

February 14th 2024

The Early Georgian Era (1714-62) George Ludwig to George Augustus


Peter Palmer - Amateur historian with a particular interest in military history

March 13th 2024

Witchcraft in 16th and 17th Century  Yorkshire

Dave Weldrake - Archaeologist and Educator

April 10th 2024

"The Ghost" - Sir Marmaduke Langdale, Yorkshire Cavalier General


David Glover - Halifax historian, Heritage walks guide and Senior Guide at Halifax minster.

May 8th 2024

Bradford South Asian Communities


Tish Lawson - Former archivist with West Yorkshire Archive Service.

June/July/August 2024


Activities to be arranged at a later date.